News Item: Arctic Ice Defies The "Experts" And Expands By 30% From Last Year
(Category: Misc)
Posted by Admin
Sunday 07 September 2008 - 21:24:10

This was suppose to be the year that the Arctic was going to lose "record" amounts of ice. In fact the "experts" were saying that the North Pole would be "ice free in 2008". That isn't going to happen, in fact the North Pole has up to 30% more ice this year than last year at this time.No Longer Supported

We've been hearing the frightening predictions for a few years now that the Arctic was soon going to be "ice free". The past 18 months the media has been full of reports that the arctic was going to be "ice free in 2008 for the first time".


This didn't happen. Not only did it not happen but the Arctic actually gained up to 30% more ice in 2008 over the same period in 2007. Now that summer is over in the Arctic it is quite obvious that the North Pole won't be ice free this year.

The University of Illinois Cryosphere Today project shows the Arctic sea ice extent up 30% from last year at this time: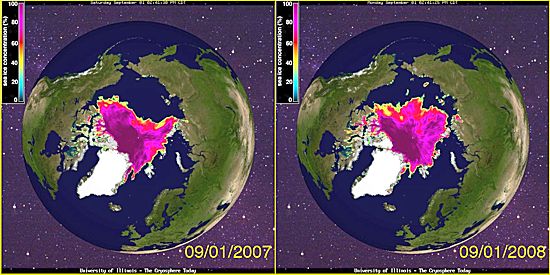 The National Snow and Ice Data Center (NSIDC) at the University of Colorado Boulder, CO shows Arctic sea ice extent up by over 13% from last year: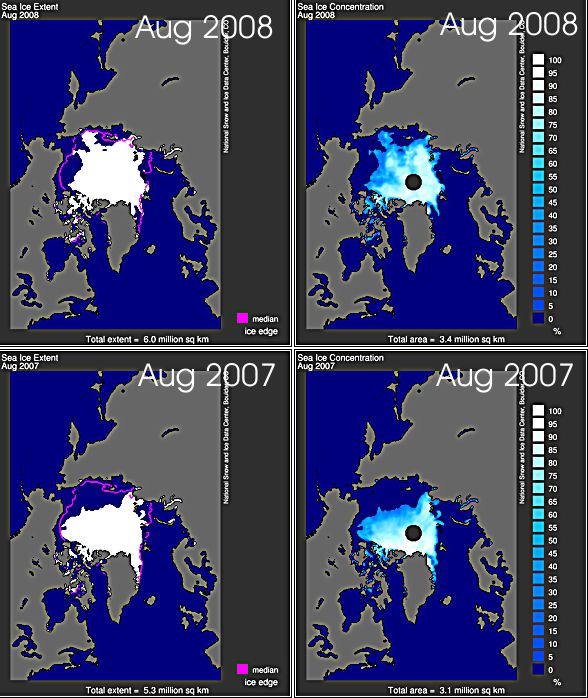 We're not sure why these two projects would show this much of a difference (Cryosphere data for August 1st was even more divergent from the NSIDC data). But either way you look at it the Arctic was

not

ice free this year, not even close to it.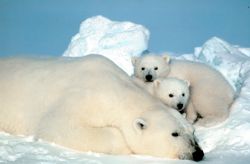 So children can rest easy that knowing that Santa Claus and his Reindeer are safe for another year. As are the beloved Polar Bears. Children should also know that the North Pole has thawed before and the Polar Bears did just fine (we're not sure what Santa did but he obviously didn't perish). Don't let the big bad news media scare you with statements such as "record ice loss", they are referring to records that began with satellite measurements in 1979. Breaking a 29 year old record in sports might be a big deal, but when you're discussing the Earth's climate history 29 years is meaningless.






Share or Bookmark this Article Using:
| furl

| reddit

| del.icio.us

| magnoliacom

| digg

| newsvine

| Stumble_it

| Facebook

| Google

| Fark

| Sphere

| Netscape
| Technorati

| Yahoo!

|
Add to Favorites and Additional Bookmarks:
GlobalWarmingHoax.com - Where the Truth Heats Up ™
---
This news item is from Global Warming Hoax
( http://www.globalwarminghoax.com/news.php?extend.81 )