»
Marvel et al.'s new paper on estimating climate sensitivity from observations


A guest post by Nic Lewis Introduction and summary Recently a new model-based paper on climate sensi ...

»
Reply to Patrick Brown's response to my article commenting on his Nature paper


Introduction I thank Patrick Brown for his detailed response (also here) to statistical issues that ...

»
Polar Bears, Inadequate data and Statistical Lipstick


A recent paper Internet Blogs, Polar Bears, and Climate-Change Denial by Proxy by JEFFREY A. HARVEY ...

»
Brown and Caldeira: A closer look shows global warming will not be greater than we thought


A guest post by Nic Lewis Introduction Last week a paper predicting greater than expected global war ...

»
US East Coast Sea Level Rise: An Adjustocene Hockey Stick


In 2011, Andy Revkin wrote an article (archive) entitled "Straight Talk on Rising Seas in a Wa ...

»
New Antarctic Temperature Reconstruction


Stenni et al (2017), Antarctic climate variability on regional and continental scales over the last ...

»
Reconciling Model-Observation Reconciliations


Two very different representations of consistency between models and observations are popularly circ ...

»
Part 2- The TV5 Monde Hack and APT28


In his attribution of the DNC hack, Dmitri Alperovitch, of Crowdstrike and the Atlantic Council, lin ...

»
From Nigerian Scams to DNC Hack Attribution – Part 1


In Crowdstrike's original announcement that "Russia" had hacked the DNC, Dmitri Al ...

»
Guccifer 2: From January to May, 2016


Within the small community conducting technical analysis of the DNC hack, there has been ongoing con ...

License Plate Frames
Support the Truth


"SKEPTIC"




"It`s Natural"




"Liberty"

* MORE *
Strong and durable metal license plate holder. Uses full color high resolution images. UV and Water Protection. Satisfaction Guaranteed

You can now visit us on your mobile phone! Simply goto http://GlobalWarmingHoax.com on your mobile phone or PDA to get started!
Al Gore Purchases Huge New Mac-Mansion
Admin
, Thursday 06 May 2010 - 21:23:09 //

comment: 12
//

// Font Size -
Increase
/
Decrease
/
Reset
The new Italian-style home has an ocean view, multiple fountains, six fireplaces, five bedrooms and nine bathrooms. Apparently it has no solar panels, no solar water heating, and no windmills. Photos below.No Longer Supported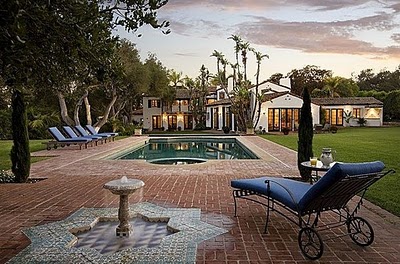 Apparently Al Gore has figured out that it pays to preach green, but it costs more than its worth to actually
be green
. Al and Tipper Gore have purchased yet another mansion. This one overlooks the ocean in sunny Santa Barbara, California, a couple hours north of Los Angeles. The mansion has several electrically pumped fountains, six carbon burning fireplaces, five huge bedrooms, and a whopping 9 bathrooms. We don't have the square footage for this house but it looks huge to us. Image what it costs in air conditioning. We don't begrudge Al Gore buying all the house he can afford but the hypocrisy seems a little thick.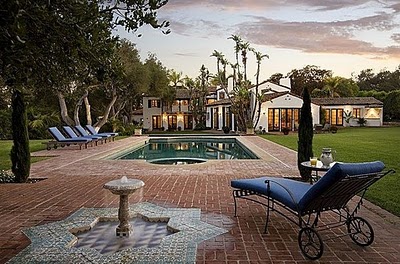 Al Gore already has a
10,000 square foot mansion
in Nashville, Tennessee and has previously come under fire when it was revealed that it used 12 times as much electricity as the average home in that area (also see the
comparison between Al Gore's Nashville mansion and George Bush's ranch
) . Al also flies tens of thousands of miles a year further making millions speaking and promoting his various green and carbon credit companies. The U.K. Telegraph speculated last year that Gore would become the world's first "carbon billionaire."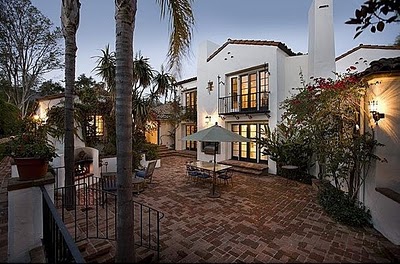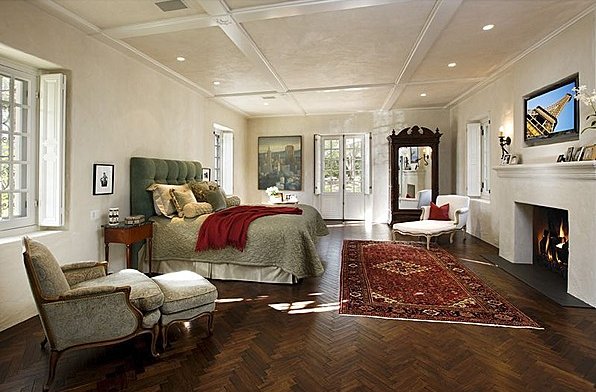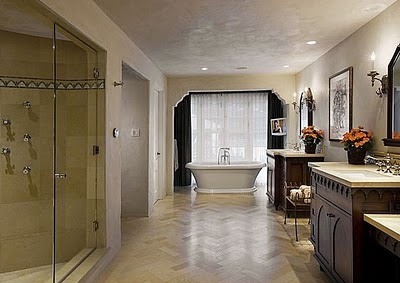 h/t's
Share or Bookmark this Article Using:
| furl

| reddit

| del.icio.us

| magnoliacom

| digg

| newsvine

| Stumble_it

| Facebook

| Google

| Fark

| Sphere

| Netscape
| Technorati

| Yahoo!

|
Add to Favorites and Additional Bookmarks:
GlobalWarmingHoax.com - Where the Truth Heats Up ™