»
How dependent are GISTEMP trends on the gridding radius used?


A guest post by Nic Lewis Introduction Global surface temperature (GMST) changes and trends derived ...

»
Centenary of the End of the Battle of the Somme


November 18 marks the centenary of the end of the Battle of the Somme, an event that passed essentia ...

»
The Destruction of Huma Abedin's Emails on the Clinton Server and their Surprise Recovery


Despite extraordinarily intense coverage of all aspects of Hillary Clinton's emails, all comme ...

»
Was early onset industrial-era warming anthropogenic, as Abram et al. claim?


A guest post by Nic Lewis Introduction A recent PAGES 2k Consortium paper in Nature, Abram et al., t ...

»
Re-examining Cook's Mt Read (Tasmania) Chronology


In today's post, I'm going to re-examine (or more accurately, examine de novo) Ed Cook ...

»
Esper et al 2016 and the Oroko Swamp


Jan Esper, prominent in early Climate Audit posts as an adamant serial non-archiver, has joined with ...

»
Gergis and Law Dome


In today's post, I'm going to examine Gergis' dubious screening out of the Law Dom ...

»
Joelle Gergis, Data Torturer


In 2012, the then much ballyhoo-ed Australian temperature reconstruction of Gergis et al 2012 myster ...

»
Gergis


redirect to here

»
Are energy budget TCR estimates biased low, as Richardson et al (2016) claim?


A guest post by Nic Lewis   Introduction and Summary In a recently published paper (REA16), Mar ...

Posted by Anonymous
The above article presents a very simple and clear[more ...]
05/19 15:08

Posted by Anonymous
Very easy to understand the material! Thanks to th[more ...]
05/19 15:07

Posted by Anonymous
Interesting article! Thank you for sharing them! I[more ...]
05/17 02:35

Posted by ravi
hi
05/17 01:29

Posted by Anonymous
Hello, this $1 web hosting deal is most use in h[more ...]
05/17 01:20

Posted by kayerjenkins
No matter what the reason is, when you manage to g[more ...]
05/16 23:52

Posted by Anonymous
Have a look here: https://windowsdatarecoverytool.[more ...]
05/15 06:25

Posted by Anonymous
Thanks for the information you brought to us. They[more ...]
05/15 03:08

Posted by Anonymous
Interesting article! Thank you for sharing them! I[more ...]
05/14 21:51

Posted by Bennygandy
VHD Data Recovery is a proficient recovery utility[more ...]
05/10 01:11

License Plate Frames
Support the Truth


"SKEPTIC"




"It`s Natural"




"Liberty"

* MORE *
Strong and durable metal license plate holder. Uses full color high resolution images. UV and Water Protection. Satisfaction Guaranteed

You can now visit us on your mobile phone! Simply goto http://GlobalWarmingHoax.com on your mobile phone or PDA to get started!
Al Gore Purchases Huge New Mac-Mansion
Admin
, Thursday 06 May 2010 - 21:23:09 //

comment: 12
//

// Font Size -
Increase
/
Decrease
/
Reset
The new Italian-style home has an ocean view, multiple fountains, six fireplaces, five bedrooms and nine bathrooms. Apparently it has no solar panels, no solar water heating, and no windmills. Photos below.No Longer Supported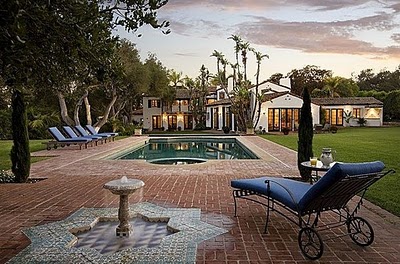 Apparently Al Gore has figured out that it pays to preach green, but it costs more than its worth to actually
be green
. Al and Tipper Gore have purchased yet another mansion. This one overlooks the ocean in sunny Santa Barbara, California, a couple hours north of Los Angeles. The mansion has several electrically pumped fountains, six carbon burning fireplaces, five huge bedrooms, and a whopping 9 bathrooms. We don't have the square footage for this house but it looks huge to us. Image what it costs in air conditioning. We don't begrudge Al Gore buying all the house he can afford but the hypocrisy seems a little thick.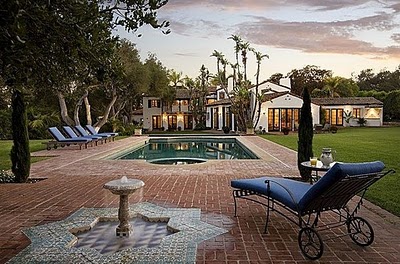 Al Gore already has a
10,000 square foot mansion
in Nashville, Tennessee and has previously come under fire when it was revealed that it used 12 times as much electricity as the average home in that area (also see the
comparison between Al Gore's Nashville mansion and George Bush's ranch
) . Al also flies tens of thousands of miles a year further making millions speaking and promoting his various green and carbon credit companies. The U.K. Telegraph speculated last year that Gore would become the world's first "carbon billionaire."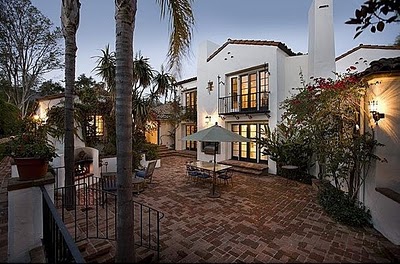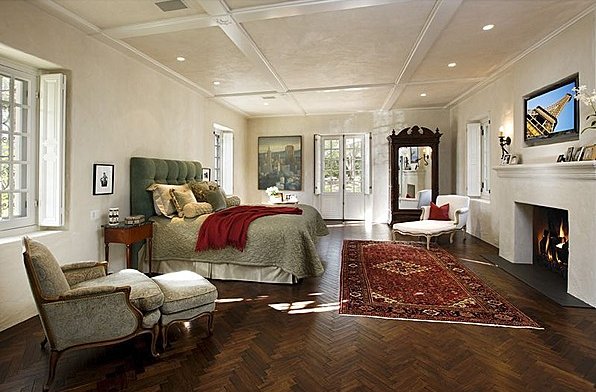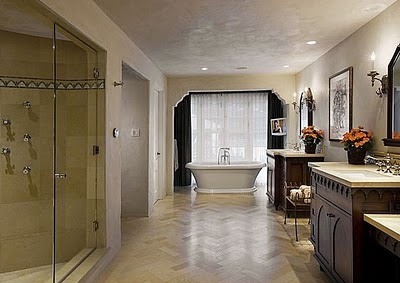 h/t's
Share or Bookmark this Article Using:
| furl

| reddit

| del.icio.us

| magnoliacom

| digg

| newsvine

| Stumble_it

| Facebook

| Google

| Fark

| Sphere

| Netscape
| Technorati

| Yahoo!

|
Add to Favorites and Additional Bookmarks:
GlobalWarmingHoax.com - Where the Truth Heats Up ™
Threads: 2193 | Replies: 1146 | Views: 7545100